---

Smartphone online sales in India have recorded a 100% growth in the festive season as compared to the same period in 2017, a study by GoPaisa said on Thursday. The report said that many first time smartphone buyers have entered the market, thereby expanding the consumer base substantially. Read More…
---
GoPaisa, an online platform, recently conducted a trend survey of online buyer behavior during the Festival Season Sale, which revealed a few interesting insights. Technology products and accessories registered the highest quotient of growth compared to 2017, along with home appliances, groceries and beauty products. Read More…
---

Ankita Jain, co-founder, GoPaisa, said: "Corporate gifting trend has evolved from just a handwritten Happy Diwali card with sweets which our fathers used to send their business partners to customised gifts now." This year, GoPaisa will be sending spa or hotel- stay vouchers to its employees and partners.
---

Cashbacks: Online retail giants like Amazon and Flipkart offer cashback offers but you ca maximise these cashback returns while installing cashback apps like Tapzo, GoPaisa, MagicPin etc on your devices. Not only will you be able to avail cashback but, it will also offer other discounts, deals and coupons as well.
Read More…
---
This New Delhi based startup was founded by Aman and Ankita Jain in 2012. GoPaisa offers deals and cashbacks on travel, lifestyle, fashion and electronics. The company claims to have tie-ups with more than 1,500 ecommerce platforms, including Flipkart, Amazon, HomeShop18, Snapdeal, MakeMyTrip and pizza chain Dominos.
---
GoPaisa, leading purchase facilitation platform, has announced a complete re-imagination of its brand identity to enhance its appeal for users. With the rebranding exercise, GoPaisa aims to take up the role of the Gyaani friend</a> or relative every buyers likes to seek advice from before making a purchase."Our rebranded presence will also make use of cutting-edge technology and algorithms driven by machine-learning to process granular level data that guarantees an unparalleled personalized experience for the buyer. The rebranded GoPaisa, ideally, is the best friend new-age smart shoppers can expect to have in their pockets while they go about buying the stuff they need, want and love," said co-founder and CMO, Ankita Jain.
Read More on – Business Standard
---
Meet Ankita Jain, the 25-year-old co-founder of GoPaisa.com, India's highest-paying cashback and coupon site.
Born and raised in Surat, Ankita has worked in the Marketing department of several FM radio companies. For someone who got her first break at the age of 18, she always faced one challenge – people did not take her seriously, dismissing her as being too young.
And hitting upon the idea of GoPaisa.com came after a lot of discussion with Aman Jain, her partner in business and in life. Aman, who has a background in Finance, and she were busy convincing each other about the advantages of Finance and Marketing, respectively, till they decided to try their luck in the cashback sector.
"We met at a common friends' wedding in Mumbai in 2011, and we got talking about the cashback concept, which Aman had successfully tried out when he lived in London. Back then, India was just opening up to the idea of cashback in the e-commerce industry, and the idea was yet to evolve in the Indian market"
---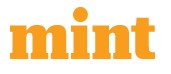 Gone are the days when you had to wait months for that end of season sale. With shopping expanding into the online space, you can scout for discounts and offers on a daily basis. However, many a times these sales are basically just marketing tactics, and luring consumers to buy things they do not really need. "Discounts and offers are marketing gimmicks that are usually woven keeping in mind women and children. In fact, when we plan offers, 75% of these discounts are targeted towards women and children alone," said Benu Sehgal, vice-president, mall head, DLF Place in Delhi.
---

Exuberant and youthful, Ankita Jain is the co-founder marketing head of GoPaisa, a cashback site. "Keep a positive mind, and don't take 'no' for an answer," she says.
Nearly three years ago, she entered the startup world at the age of 23, and "most brands did not take us seriously. The concept of cashback was non-existent." Now the site claims to have a million plus users.
---
Tapping the Indian shopper's discount psyche
When it comes to shopping, most Indians love to strike a hard bargain and prefer to shop where they can negotiate a good discount on a product or service. GoPaisa.com, an online cash back Web site launched by Aman Jain and his cousin Sugam Jain in December 2012, targets precisely this basic instinct of an Indian shopper.
---

Gopaise.com has been modelled on the UK's Quidco, a cashback company that's used by 10% of Britons for shopping. "We share almost 90% of the discount received from the brand or the retailer. We keep 5-10% commission and pass the rest to the end conusmer," said Aman Jain, cofounder of Gopaisa.com.
---
Women are usually considered shopaholics and big spenders, but a new survey has found that men spend more per month than women on shopping online.
According to a survey by Gopaisa.com, the first cashback site in India, almost twice the number of men shop online as compared to women, as 60 percent of the orders placed online in a month, are by men.
---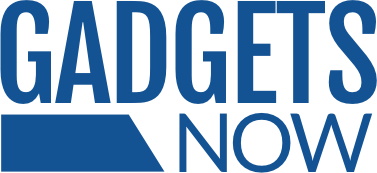 This has meant important changes, such as the speeding up of payments, which could remain pending for several months earlier. Now top e-commerce companies pay in a month, said Aman Jain of GoPaisa. Amazon will continue focusing on affiliates for marketing and customer acquisition. "It's a very healthy traffic channel for us. We will continue to invest in it," Thota said.
---

GoPaisa is not a new name in market. It was incorporated in 2012 by Aman and Ankita Jain to precisely target the basic instinct of an Indian shopper. Being a disruptive force in the marketing space, the company helps in putting the money back in the consumers' pockets by way of "Cashback".
---
Acer has become a household name in India when it comes to laptops. The Taiwanese giant has been rising up the ranks in the Indian market and has become one of the biggest PC vendors in India. Acer India has unveiled its gaming series, Predator in India with a wide range of devices, which includes Notebook, Desktop, Projector and Gaming monitor. The Predator series, with its unbeatable features seems to be an ideal series for all the game-addicts out there in the country.
---
Nobody can deny the impact of a good book at the right time.
If you closely observe, the books you read influence you in ways more than you could think. The effect is so deep that it could impact the way you speak or even think. (I had my chance to experience this when after reading two books of 'A Song of Ice and Fire' in a frenzy, my reflexes wanted me to answer with 'Yes, my lord' whenever I was called.)
---
Ankita Jain, Co-founder, GoPaisa said,"It's a both good and a bad news because for smaller merchants it will become even more difficult to survive as now the bigger players will get tons of investment which would lead to creating a entry barrier for smaller and niche players but 25% restriction on a single seller is a good part because now they will have to curb on there ws retail and cloudtail sales and push the other sellers which would in turn increase the shift of consumer purchases to other sellers products. Gopaisa.com Is a B2B platform so it does not affect our platform but still a lot of things are unclear from govt end which needs to be cleared."