Table of Content
Flipkart Grocery Offers Today
Flipkart Grocery Supermart Offers Today
Grocery is the daily necessity in every household. It is next to impossible to live without filling up the required grocery every month. Be it personal care product, kitchen usable product, or home usable product, every person needs the grocery items. Most of us even prepare a list of the grocery items, either at the beginning or at the end of every month. Flipkart Grocery Supermarket is one such store that serves you with all essential grocery items right at your doorstep. Not only this, it offers you Flipkart Grocery Offers and Flipkart Supermart Coupons to save some money on your monthly grocery expenditure.



Flipkart Grocery Deals Today
| | |
| --- | --- |
| Flipkart Grocery Offers | Discounts |
| Staples | Up to 50% Off |
| Snacks & Beverages | Up to 50% Off |
| Packaged food | Up to 50% Off |
| Personal & Baby Care | Up to 50% Off |
| Household Care | Up to 50% Off |
| Dairy & Eggs | Up to 50% Off |
About Flipkart Grocery Offers
Flipkart has made easy to buy essentials monthly grocery online on its Flipkart Supermart. Like its tough competitors, Flipkart is nowhere lagging behind in this trend of Online Grocery Supermart section. Flipkart grocery offers you with best price and service on all the basic household essentials like staples, snacks & beverages, packaged food, personal & baby care, dairy products etc. Flipkart grocery is the recently propelled project. This newly launched facility is started in Bengaluru and soon this Flipkart Grocery Offers will be extended to all the major sectors.
Flipkart Grocery offers are valid on minimum order of Rs 500. Whereas order above Rs.1000 will be offered free shipping. Right now, Flipkart Grocery Offers are only available for Bengaluru residents. 
This is Flipkart's second attempt as they have tried to start some similar service in the year 2016 but that could not attain enough success in the market. Hence, that was shut down for the time being. This time they have again launched this "Flipart Grocery Store" which is 'e grocery' beta version in Bengaluru and it is all set to take over the market. 
On the other hand, Flipkart's biggest competitor Amazon is already leading a successful online grocery supermart named 'Amazon Pantry' that offers next day delivery service. Similar to this, there are many online grocery portals which are offering great deals and discount. Like Big basket, which is known for its on-time delivery and 10% extra discount on late delivery plus flexible return policy. It is expected to get some similar policies and benefits from this trusted online portal - Flipkart. 
Flipkart Supermart Select Sugar (500 g)
| | | |
| --- | --- | --- |
| MRP | Offer Price | Discounts |
| Rs 45 | Rs 32 |  Rs 13 OFF |
Bank Offer15% Instant Discount* with Axis Bank Credit and Debit Cards
Bank Offer10% off* with Axis Bank Buzz Credit Card
Bank Offer10% Instant Discount on Mastercard for First Online Payment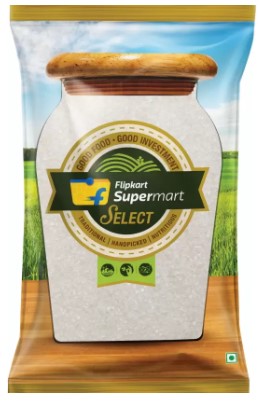 In Which Cities Flipkart Supermart is Available?
Flipkart supermart for grocery are now available in Bengaluru, Chennai and Hyderabad. Now, all these three cities can order grocery at their doorstep from their trusted retailer 'Flipkart'.
Flipkart Supermart Top Products
Staples

Snacks and Beverages

Packaged Food

Personal and Baby Care

Household Items

Dairy and Eggs
Flipkart Supermart Launch Offers in Hyderabad
Flipkart Supermart Deals in Chennai
Flipkart Supermart Offers

About Flipkart Supermart Orders Highlights
No Cost EMI on Bajaj Finserv EMI Card on Cart value above Rs. 4499
Special Price: Get extra Rs.1 Off
Bank Offer: 10% Instant Discount on SBI Credit Cards
Bank Offer – Extra 5% off* with Axis Bank Buzz Credit Card
Grocery Product at lower price.
Select convenient slot at checkout & easy returns.
Free delivery over Rs. 1200
---
Flipkart Supermart Select California Almonds (100g, Pouch)
Actual Price – Rs.100
Deal Price – Rs. 1
Discounts – Rs 99 OFF
---
Madhu Sugar (1 Kg)
Actual Price – Rs.60
Deal Price – Rs. 1
Discounts – Rs 59 OFF
---
Sunrich Refined Sunflower Oil 1L
Actual Price – Rs.108
Deal Price – Rs. 1
Discounts – Rs 107 OFF
---
Flipkart Supermart Trending Offers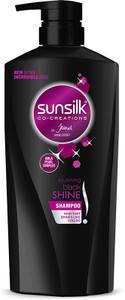 Shampoos Flat 30% Off Sunsilk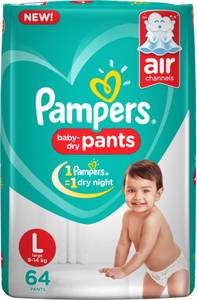 Diapers
Upto 25% Off
Pampers

Ching's Cooking Sauce
Buy 3, Get 33% Off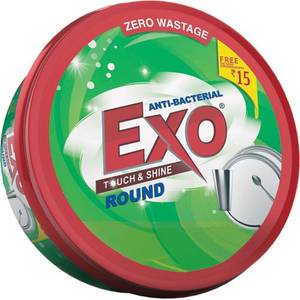 Exo Touch & Shine Round Dishwash Bar
Flat 15% Off
Offer price - Rs 49
MRP - Rs 60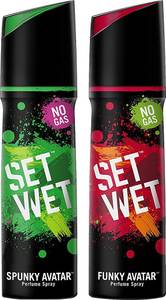 Set Wet Spunky and Funky Avatar Deodorant Spray - For Men
Flat 30% Off
Offer Price - Rs 330
MRP - Rs 440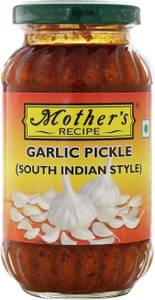 Pickles
Up To 20% Off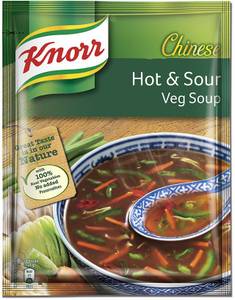 Soups
Buy 2, Get 15% Off
Shop Your Daily Needs at Flipkart Grocery Store
Grocery products are essential as we use them in our daily routine. Be it the food like cereals, muesli or pasta, or our personal care products such as face cream and body lotion, we use them all on daily basis. Flipkart Grocery Supermart is the online store that allows us to buy all our daily necessities without leaving our cosy couch. Therefore, there is no need to visit different retailers in the search for different products. Plus, Flipkart Grocery Supermart delivers all the items right at our doorsteps, in the shortest period.
Flipkart Grocery Offers - https://www.flipkart.com/grocery/pr?sid=73z 
First Flipkart Grocery Service - Bengaluru
How Does the Flipkart Grocery SuperMart Work?
Flipkart Grocery Store is an online Supermart that delivers the daily needs, personal and household products in the least possible time. Along with this, you get additional discounts on many things. After you fill up the virtual box from the Flipkart Supermart, within the mentioned time frame, Flipkart delivers all the items right at your doorstep, in the least possible time. Moreover, when your total bill amount exceeds a certain limit, Flipkart delivers your grocery items for free. And, on using the Flipkart Grocery Promo Code, you can grab an additional discount on your total expense at Flipkart Grocery Supermart.
What can you buy at Flipkart Grocery Supermart?
From fruits and vegetables to personal care and household supplies, all products are available at Flipkart Grocery Supermart. You only need to add items to your virtual box to get them delivered to you in a short duration.
Packaged food - Snacks, Pasta, Noodles, Ready to cook, Canned food, Pickles, Coffee, Tea, Muesli, Cereals, Chocolate, Sweets, Honey, Jam, Spreads, and Dry fruits and nuts.
Cooking essentials - Dals, Pulses, Flour, Rice, Spices, Cooking oils, Cooking paste, and ready to cook meal packets.  
Snacks and Beverages - Fruit juices, Energy drinks, Local snacks, Namkeen, Biscuits, Chips, Popcorn, Dry fruits, and more.
Household supplies - Air fresheners, cleaning tools, Paper towels, Tissues, Laundry, Detergent, Household cleaning, and Toilet cleaners.
Pet supplies - Dog food and cat food.
Hair and Skincare products - Soaps, Body wash, Shampoo, Conditioner, Hair oil, Deodorants, Face wash, Face cream, Body Lotion, Sunscreens, Talcum Powder, Makeup, Lip Balm, and more.
Personal Care - Oral care, Shaving and hair removal, feminine hygiene, and Hand Wash.
Bakery essentials - Baking ingredients, Baking soda powder, food colours, food essences, and more.
Furthermore, you can order baby care products and dairy products from Flipkart Grocery. In addition, you can use the exclusive Flipkart Grocery Coupons to avail attractive discount on your purchases.
How can you save with Flipkart Grocery Supermart?
When you shop at Flipkart Grocery to buy your daily essential products, you get different sort of deals and discounts on your purchases. However, the Supermart service is available only at Bangaluru at present.  
Flipkart Grocery Discount Deals 
 A number of times, you get lucrative deals from Flipkart Grocery. Such deals allow you to save a lot on your purchases. For instance, Flipkart Grocery Rs.1 deal that lets the user shop any one item on their grocery list at the price of a single penny only. Whether you want sugar, cooking oil, canned food or anything else, you can buy it at just Rs.1.      
Flipkart Supermart Offers
 Along with different deals, you can get your hands on amazing Flipkart Grocery offers. For instance, Get 20% off at Flipkart Supermart when you make a payment using your HDFC card. These type of deals enables you to grab an instant discount on your total bill amount, and you do not require to use any Flipkart Grocery Promo Code.
Flipkart Grocery Supermart Coupons and Flipkart Grocery Offers  
When you shop at the Flipkart Grocery Supermart, you get amazing discounts on your purchases. Plus, you can avail varied Flipkart Grocery Coupons and Flipkart Supermart Coupons to save some money in your pocket. When you visit the official website of Flipkart, you get different deals to grab on. Along with this, you can also make use of Flipkart Grocery Promo Code at the time of initiating the bill payment. But, would you like to save more or win some assured cashback? Of course, you would, and you can easily do so by accessing the Flipkart Grocery Supermart though GoPaisa website, India's highest cashback paying website.
At GoPaisa you come across various Flipkart Grocery deals running on numerous e-commerce website. Therefore, you do not have to visit individual websites in the search of the best deals. Moreover, when you make purchases on different stores via GoPaisa, you win assured cashback. You can redeem this amount anytime or can shop for other items on GoPaisa. So, if you want to save more, start shopping at GoPaisa to grab amazing Flipkart Grocery discount deals and win assured cashback.
Flipkart Grocery Offer Price List
| | |
| --- | --- |
| Flipkart Grocery | Offer Price |
| Dhara Refined Sunflower Oil 1 L Pouch | Rs. 97 |
| Surf Excel Matic Front Load Detergent Powder | Rs. 237 |
| Prime Tunga Premium Sona Masoori Rice (Raw) | Rs. 475 |
| Toor Dal (1Kg) | Rs. 1 |
| Whisper Ultra Clean XL Plus Wings Sanitary Pad | Rs. 76 |
| Maggi Masala Instant Noodles 560 g | Rs. 75 |
| Gold Winner Refined Sunflower Oil 1 L Pouch | Rs. 96 |
| Sunpure Sunflower Oil 1 L Pouch | Rs. 93 |
| Surf Excel Matic Top Load Detergent Powder | Rs. 213 |
| Aashirvaad Superior MP Atta | Rs. 51 |
Flipkart Grocery Sale in Bangalore
Flipkart Grocery Trending Deals
Flipkat Grocery Hot Sale 
Flipkart Today Grocery Price List
| | |
| --- | --- |
| Grocery | Price |
| Kohinoor Charminar Everyday Rice (Broken) | Rs. 335 |
| Maggi Masala Instant Noodles 280 g | Rs. 43 |
| Toor Dal | Rs. 41 |
| Gold Winner Refined Sunflower Oil 1 L Pouch | Rs. 97 |
| Chana Dal | Rs. 37 |
| Surf Excel Matic Top Load Detergent Powder | Rs. 222 |
| Sunpure Sunflower Oil 1 L Pouch | Rs. 92 |
| Whisper Ultra Clean XL Plus Wings Sanitary Pad | Rs. 77 |
| Cadbury Bournvita Pro Health Vitamins 1 kg | Rs. 374 |
| Fortune Sunlite Refined Sunflower Oil 1 L Plastic Bottle | Rs. 93 |
Flipkart Grocery Search Terms
flipkart grocery, flipkart supermart, flipkart grocery offer, flipkart grocery offers, flipkart supermart offer, flipkart grocery offers today, flipkart supermart offers, flipkart groceries, flipkart offers grocery, flipkart supermart free delivery, flipkart grocery items, flipkart supermarket, flipkart grocery 1rs deal, flipkart offers on groceries, supermart flipkart, flipkart grocery coupons, flipkart sale today offer groceries, flipkart supermarket offers, flipkart grocery 1 rupee, flipkart groceries offers