arrow_back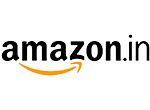 Amazon Laptop Sale : Get Upto 40% off + 10% SBI Off + Bonus Offer + Exchange offer
DEAL-ACTIVATED
Coupon Expired
3757 people bought this Deal
Offer DetailsAmazon has come again with Great Indian Sale where a User can Shop Laptops from top Brands such as Apple, Micromax, Acer, HP, Lenovo, Dell, Fujitsu and more at up to 40% off at Amazon. Plus pay using SBI Credit & Debit Cards to get 10% instant Discount upto Rs.2000 on minimum purchase of Rs.3000 at Amazon. Amazon has also announced an amazing Bonus Cashback offer where a User can get upto Rs.8000 Cashback on total purchase of Rs.50000 or above. Offer applicable on orders with multiple items amounting to Rs.3000 or more. The Cashback will be processed by 5th Jan 2020. No Coupon code required to avail this offer. Limited Period Offer. So grab this deal on Laptop now.
How to avail this offer?
Signup or Login to your GoPaisa account
Click on "Grab deal" button
You'll be redirected to Amazon offer page
Make the Payment via SBI Cards get 10% Instant off
Your GoPaisa "Cashback / Rewards" will be tracked automatically within 96hrs. (Note: It will be tracked only if "Cashback / Rewards" is available at the time of purchase.)
Never Miss a Deal Again!
Get Best Deals Delivered Right In Your Inbox
Table of Content
Amazon Bestselling Laptops Online
| | | | | |
| --- | --- | --- | --- | --- |
| Laptops | MRP | Discounted Price | You Save | Grab Offers |
| Apple MacBook Air Core i5 13.3-inch Laptop (8GB/128GB/MacOS Sierra/Silver/1.35kg), MQD32HN/A | Rs. 77,200 | Rs. 62,990 | Rs. 14,210 | Grab Offers |
| HP 15 AMD E2 15.6-inch Entry Level Laptop (4GB /1TB HDD/Windows 10 Home/Jet Black/1.77Kgs), 15q-bw548AU | Rs. 25808 | Rs. 20,990 | Rs. 4,818 | Grab Offers |
| HP 15 Intel Core i5 7th Gen 15.6-inch FHD Laptop (8GB/1TB HDD/Windows 10 Home/Sparkling Black/2.2 kg), bu044TU | Rs. 45980 | Rs 41,990 | Rs. 3,990 | Grab Offers |
| (Certified REFURBISHED) Dell Latitude E6420-i5-16 GB-1 TB 14-inch Laptop (2nd Gen Core i5/16GB/1TB/Windows 7/Integrated Graphics) | Rs. 89000 | Rs. 20490 | Rs. 19466 | Grab Offers |
Apple MacBook Air Core i5 13.3-inch Laptop (8GB/128GB/MacOS Sierra/Silver/1.35kg), MQD32HN/A
| | |
| --- | --- |
| M.R.P.: | 77,200.00 |
| Price: | 62,990.00 |
| You Save: | 14,210.00 (18%) |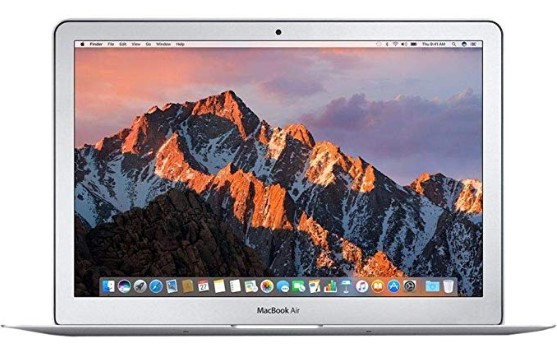 All new 2017 Apple MacBook Air
1.8GHz Intel Core i5 processor
8GB LPDDR3 RAM, 128GB Solid State hard drive
13.3-inch screen, Intel HD Graphics 6000
MacOS Sierra operating system
1.35kg laptop
1440x900 pixels per inch with support for millions of colors, 720p FaceTime HD camera
1 year warranty from manufacturer from date of purchase
HP 15 AMD E2 15.6-inch Entry Level Laptop (4GB /1TB HDD/Windows 10 Home/Jet Black/1.77Kgs), 15q-bw548AU
| | |
| --- | --- |
| M.R.P.: | 25,808.00 |
| Price: | 20,990.00 |
| You Save: | 4,818.00 (19%) |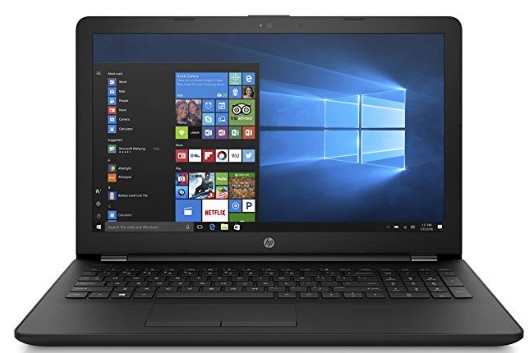 Processor: AMD Dual-Core E2-9000e processor, 1.5GHz base processor speed
Operating system:Pre-loaded Windows 10 Home with lifetime validity
Display: 15.6-inch HD (1366x768) display
Memory & Storage :4GB DDR4 |Storage:1TB HDD
Design & battery: Weight:1.77kg|Average battery life = 4 Hours, Lithium battery | Ideal for basic computing needs
Warranty:This genuine HP laptop comes with 1 year domestic warranty from HP covering manufacturing defects and not covering physical damage. For more details, see Warranty section below.
Pre-installed Software: None|In the box: Laptop with included battery, charger
HP 15 AMD E2 15.6-inch Entry Level Laptop (4GB /1TB HDD/Windows 10 Home/Jet Black/1.77Kgs), 15q-bw548AU
| | |
| --- | --- |
| M.R.P.: | 45,980.00 |
| Price: | 41,990.00 |
| You Save: | 3,990.00 (9%) |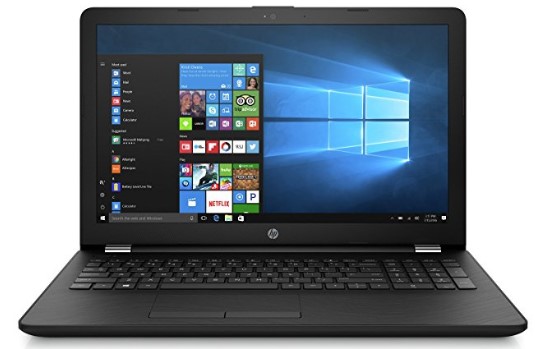 Processor: AMD Dual-Core E2-9000e processor, 1.5GHz base processor speed
Operating system:Pre-loaded Windows 10 Home with lifetime validity
Display: 15.6-inch HD (1366x768) display
Memory & Storage :4GB DDR4 |Storage:1TB HDD
Design & battery: Weight:1.77kg|Average battery life = 4 Hours, Lithium battery | Ideal for basic computing needs
Warranty:This genuine HP laptop comes with 1 year domestic warranty from HP covering manufacturing defects and not covering physical damage. For more details, see Warranty section below.
Pre-installed Software: None|In the box: Laptop with included battery, charger
Dell Latitude E6420-i5-16 GB-1 TB 14-inch Laptop (2nd Gen Core i5/16GB/1TB/Windows 7/Integrated Graphics)
| | |
| --- | --- |
| M.R.P.: | 89,000.00 |
| Price: | 20,490.00 |
| Deal Price: | 19,466.00 |
| You Save: | 69,534.00 (78%) |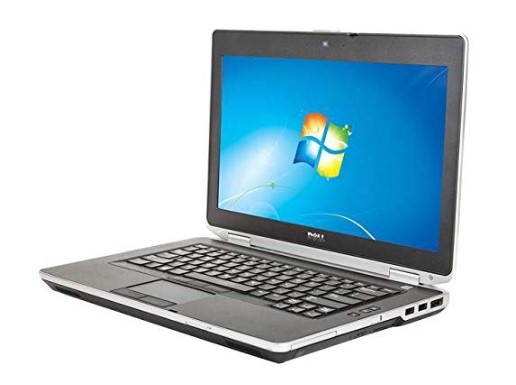 This Certified Refurbished product is tested and certified to work and look like new with minimal or no signs of wear, the product comes with relevant accessories and is backed by a minimum six month seller or brand warranty
Intel Core i5 2nd Gen processor
16GB DDR3 RAM
1TB 5400rpm hard drive
14-inch screen, Intel Integrated Graphics Graphics
Windows 7 operating system
2.4kg laptop
This Certified Refurbished product is tested and certified to work and look like new with minimal or no signs of wear; the product comes with relevant accessories and is backed by a minimum six month seller or brand warranty
HP 15 Core i3 7th gen 15.6-inch Laptop (4GB/1TB HDD/Windows 10 Home/Natural Silver/2.04 kg), 15-DA0326TU
| | |
| --- | --- |
| M.R.P.: | 35,201.00 |
| Price: | 31,278.00 |
| You Save: | 3,923.00 (11%) |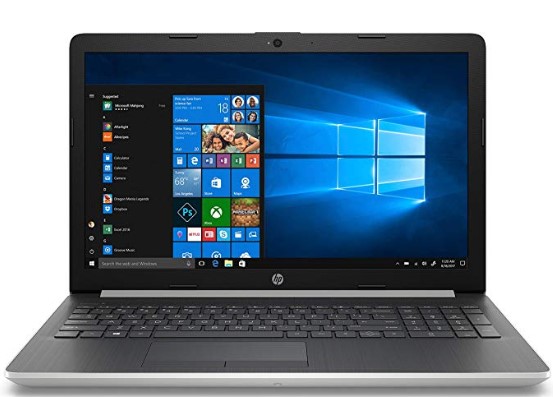 Processor: 7th Gen Intel Core i3-7100U processor, 2.4GHz base processor speed, 2 cores, 3MB cache
Operating System: Pre-loaded Windows 10 Home with lifetime validity
Display: 15.6-inch Full HD (1920x1080) WLED display
Memory & Storage: 4GB DDR4 RAM Intel HD Graphics 620 | Storage: 1TB HDD
Design & battery: Multi-touch gesture support | Thin and light design | Laptop weight: 2.2 kg | Average battery life = 7 hours, HP Fast Charge battery
Warranty: This genuine HP laptop comes with a 1-year domestic warranty from HP covering manufacturing defects and not covering physical damage. For more details, see Warranty section below
Preinstalled Software: Windows 10 Home | In the Box: Laptop with included battery and charger Ports & CD drive: 1 HDMI, 2 USB 3.0, 1 USB 2.0, 1 Audio-output | With CD drive Other features: Anti Glare Display
Lenovo Ideapad 330 81DE008PIN 15.6-inch Full HD Laptop (8th Gen Core i5-8250U/8GB/1TB/Windows 10/Integrated Graphics), Platinum Gray
| | |
| --- | --- |
| M.R.P.: | 48,890.00 |
| Price: | 42,200.00 |
| You Save: | 6,690.00 (14%) |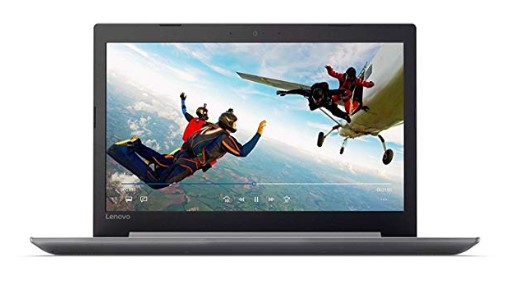 1.6GHz Intel Core i5-8250U 8th Gen processor
8GB DDR4 RAM
1TB 5400rpm hard drive
15.6-inch Full HD screen, Integrated Graphics Graphics
Windows 10 operating system
2.2kg laptop
Dell Inspiron 3567 Intel Core i3 7th Gen 15.6-inch FHD Laptop (4GB/1TB HDD/Windows 10 Home/MS Office/Black/2.5kg)
| | |
| --- | --- |
| M.R.P.: | 39,063.00 |
| Price: | 31,699.00 |
| You Save: | 7,364.00 (19%) |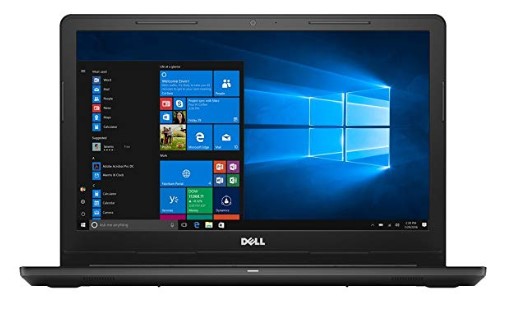 Processor: 7th Gen Intel Core i3-7020U processor, 2.3GHz base processor speed
Operating System: Pre-loaded Windows 10 with lifetime validity
Display: 15.6-inch FHD (1920x1080) display
Memory & Storage: 4GB DDR4 RAM with Intel HD 620 Graphics| Storage: 1TB HDD
Design & battery: Laptop weight: 2.5kg | Lithium battery
Warranty: This genuine Dell laptop comes with 1 year domestic warranty from Dell covering Hardware Issues and not covering physical damage. For more details, see Warranty section below.
Pre-installed Software: MS Office Home & Student 2016| In the Box: Laptop with included battery and charger
Ports & CD drive: 1 USB 2.0, 2 USB 3.0 , 1 HDMI, 1 Audio out |With CD-drive Other features: Waves MaxxAudio
HP 15 Intel Core i3 7th gen 15.6-inch FHD Laptop (4GB/1TB HDD/Windows 10 Home/Sparkling Black /2.04 kg), 15q-ds0006TU
| | |
| --- | --- |
| M.R.P.: | 36,587.00 |
| Price: | 32,490.00 |
| You Save: | 4,097.00 (11%) |
Processor: 7th Gen Intel Core i3-7100U processor, 2.4GHz base processor speed, 2 cores, 3MB cache
Operating System: Pre-loaded Windows 10 Home with lifetime validity
Display: 15.6-inch FHD (1920x1080) display
Memory & Storage: 4GB DDR4 RAM with Intel HD 620 Graphics | Storage: 1TB HDD
Design & battery: Laptop weight: 2.04 kg | Lithium battery
Warranty: This genuine HP laptop comes with 1 year domestic warranty from HP covering manufacturing defects and not covering physical damage. For more details, see Warranty section below.
Preinstalled Software: None | In the Box: Laptop with included battery and charger
---
Amazon Bestselling Laptops Search Term
Amazon cheap laptops | Amazon laptops | Amazon best deal on laptop | Amazon laptop offers | Amazon laptops hp