Table of Content
India vs West indies T20 Ticket Booking Offers: Book Your Tickets on Paytm
India vs West indies 3rd T20 Ticket Booking
Get ready to watch the third India vs West Indies T20I match at Wankhede Stadium, Mumbai. Hear the cheers for the Indian squad at the stadium as an action-packed match goes down. The West Indies squad are known for their "pace like fire", especially in the T20I format. On the other hand, the Indian team is in red-hot form, so it doesn't look like the Men in Maroon can take away the title too easily! After the epic bowling that we saw from the Men in Blue in the T20Is against Bangladesh, this match will be a real treat to catch.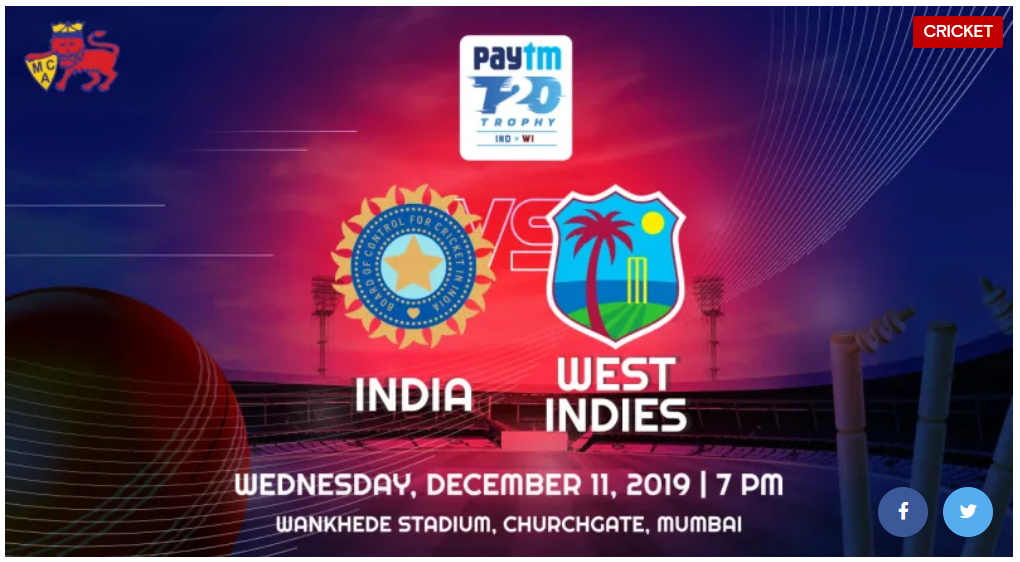 Terms & Conditions
Children above 2 years of age will require a ticket.
Please make sure you have your physical tickets at the match as, without the same, you will not be allowed entry.
Kindly occupy the seat mentioned on the ticket
The entry gates will open two hours before the beginning of the match. It is advised that you reach two hours before the commencement of the match in order to avoid any inconvenience.
If the ticket or the barcode is damaged/ tampered/ defaced in any manner, authorities have the right to refuse entry into the stadium.
Please enter the stadium from the gate number mentioned on your ticket. The ticket is valid only for the stand mentioned on the ticket.