arrow_back
Back to Etmoney.com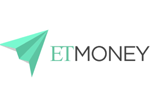 ETMoney Referral Code - Refer & Earn Rs.250 per Referral, Invest in SIP or Mutual Funds | Starts Rs.100 /pm
24 people bought this Deal
Offer DetailsETMoney Referral Code - Refer & Earn Rs.250 per Referral. Open offer in GoPaisa APP and Download ET Money APP by clicking the 'Activate Deal' button. You can start SIP with all the leading Mutual fund houses in India offering SIPs to unlock your referral code/link. Once you unlocked your ETMoney referral code/Link, you can start sharing with friends to ear free Rs.250 on each successful referral. SIPs are smart way to save and invest money as they build our savings habbit every month. SIPs can be started for as low as Rs.100 per month and can be stopped whenever need be. No coupon code required. This Offer Is Valid When You Download APP & Register First Time On ET Money APP. Hurry! Limited Period Offer.
How to Avail this offer?
Click on Link and Download ETMoney Mobile
Login / sign Up into your account.
Select the relevant savings plan of your choice
Start a Rs.100 plan
Now Share your Referral link with your friends to get Free Rs.250 per referral
Table of Content
ETmoney Refer & Earn - What Is ETmoney Referral Trick?
Do you want to buy an insurance plan or looking for the best mutual fund, but don't want to go through the hassle of paperwork? If that's on your mind, ETmoney can help you. ETmoney is known to manage expenses, enables you to buy an insurance plan that suffices your needs and gives you the best mutual funds investment plans. You can take it as an automatic expense manager that aggregates your expenses smartly in one place and categorizes them. Additionally, you could buy a life term insurance without going through any sort of medical tests and could start SIP for your mutual fund investments in no time and that too without any extra charges.
Now that you are aware of the concept of ETmoney, let's have a look on ETmoney referral program. ETmoney lets users earn Rs. 100 on sending ETmoney referral code to friends and family members; however the catch is users can win the money only when their friends sign up through the received ETmoney referral link. For this, no ETmoney Referral coupon is required. So, to take advantage of ETmoney Refer & loot offer, start sending referral link right away and ask your friends to invest their money via ETmoney.
What do you Need to Become a Part of ETmoney Refer & Earn Program?
ETmoney app
Bank account number
Pan card number
Rs. 100 for investment.
No Documents like Adhar card, images or cancelled cheque are required.
How to Avail ETmoney App Refer and Earn Offer?
To take advantage of ETmoney Refer & Earn offer follow the mentioned below steps:
On the homepage, you will see "Registration" icon. Select it.
Start the registration process to sign up. You require filling in the personal details like Date of Birth, Pan card, and more.
Note: As the minimum age requirement is 25 years. Make sure you are of the mentioned age or above as on the date of registration.
In addition to basic details, enter your bank account number and the deposit amount.
Sign up to the ETmoney.
After registration, go to "Direct Mutual Funds" icon.
Select "Find Mutual Funds" to buy a pan.
Select any SIP or you can pay Rs. 100 as one-time investment money.
For payment, you can make use of Net Banking or pay via Credit or Debit card.
Once you get a notification regarding ETmoney referral link, start sending out invites to earn through ETmoney referral program.
How to Send ETmoney Referral Code to Friends using ETmoney Referral Program?
Follow the mentioned below steps to send ETmoney Referral link to your friends:
Open the ETmoney app to avail refer and earn offer.
At the top of the app, you will see a gift box. Open it.
Here, you will see an ETmoney Referral link which you can send to your friends.
Send out the ETmoney referral code and ask your friends to join ETmoney. Also, ask them to invest a minimum amount of Rs. 100.
When your friends sign up using the referral code, automatically, your account balance will get credited with the ETmoney Refer & Earn offer amount.
ETmoney Referral Offer - How it Works
Provide all the basic details like pan etc
Provide ur bank account number where u want the amount to be deposited
If your aadhaar card has a mobile number linked u will join the app even faster but if u do not have it may ask for details like ur signature and a photo
App is trusted as its part of Economic Times of India
You can invite a max 40 friends
Just make an investment of 100rs in any sip to unlock your referral link (Preferrably icici prudential u can do it so easily)
Start sharing and get free money
ETMoney App Refer and Earn - Get Rs 250 Per Refer in Bank (Live Proof)
Here a screenshot of Earned money from ETmoney Refer & Earn program