Table of Content
New Year Eve Party 2019
This highly anticipated festive time is soon going to commence with Christmas. During this time people decide to travel to exciting places and take a break from their monotonous routine. But in India, Christmas is not that widely celebrated; instead, there is New Year for which people really wait for.
Everyone wants to conclude their previous year with an ecstatic notion and welcome the next year with the same emotion. Eventually, they do incredible things and attend various events with friends and family and create moments that they can forever treasure with themselves. That is why there is New Year Eve Party Celebration that begins on the night of December 31 and goes on until the new year begins.
There are people who decide to do their New Year Eve Party celebration in the most subtle way -with close friends and relatives-
then there are those who color the sky with firecrackers and lastly, there are the rest who attend New Year Eve Party along with thousands of unknown faces. These happen on a large scale in the biggest and the most popular cities in India. And that is not the only specialty, there are Celebrities who come to attend and even perform for their fans, making their night even more special.
All of these New Year Eve Party Celebrations are on 31st December 2018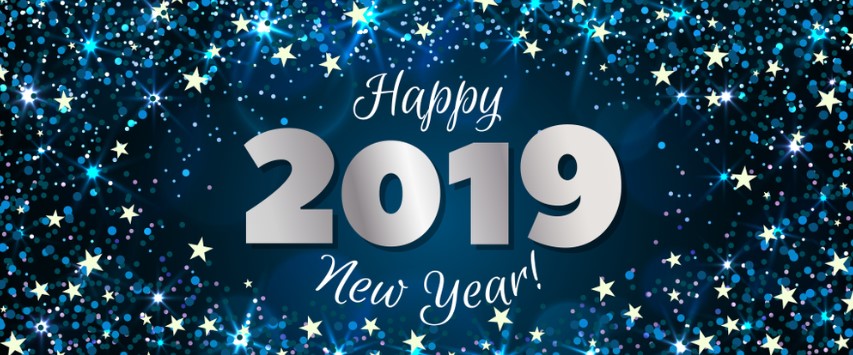 New Year Eve Party in Delhi-NCR
Delhi, the capital of India, the second-most populous city in India, the food hub of India, so why wouldn't the most number of New Year Eve Party happen in Delhi-NCR? It is the Delhi-NCR after all! You can make bookings on various locations across Delhi-NCR. There is The Irish House Hangover Party in Nehru Place, Celebrate New year in Bollywood Style in Greater Noida, New Year Bash with Deep Money in New Delhi, New Year Bash Party with Sharry Maan at Jawaharlal Nehru Stadium, and several other places in Ghaziabad, Gurgaon, and Janakpuri.
Most Happening New Year Parties in Delhi - 2019
Perfect NY Bash with Sharry Mann at JLN Stadium, New Delhi

Timings: 6:00 PM onwards
Price: INR 825 for silver zone, INR 1414 for gold zone, INR 1887 for platinum zone (early bird offers), and INR 11,000 and above for VIP tables
Location: JLN Stadium, Near Lodhi Colony, Pragati Vihar, Bhishma Pitamah Marg, Delhi, NCR 110003

Best NY Party 2019 at Country Inn & Suites by Carlson, Gurgaon

Timings: 7:30 PM onwards on 31st December, Sunday
Price: INR 12,499 for couples (stay package), and INR 2,250 for stag (non-stay package)
Location: Plot No. 360-362, Millennium City Center, Sector 29, Gurgaon, NCR 122001

Ring in New Year 2019 in style with DJ Rohyth at The Bottle Yard, Saket

Timings: 8:00 PM onwards
Price: INR 2,500 for stag and INR 4,500 for couples (IMFL with snacks), and INR 4,000 for stag and INR 7,000 for couples (Imported liquor with snacks)
Location: 13, 1st Floor, MGF Metropolitan Mall, Saket District Centre, Sector 6, Pushp Vihar, Saket, Delhi, NCR 110017

Maquina, The Mexican Dive Bar

Timings: 1:00 PM to 6:00 PM
Price: INR 1,300 for stag, and INR 1,500 for couples
Location: 30, Hauz Khas, New Delhi, Delhi

New Year Eve Party in Bangalore - 2019
The Silicon Valley of India, where lives majority of technical minds of the nation. But this place really does love to enjoy the night and celebrate their New Year Eve Party with great energy and enthusiasm. If you would like to be a part of the Bangaluru way of New Year Eve Party Celebration, then make your bookings as early as possible. There are DJ Esha and DJ Hemanth who would like to have their New Year Eve Party Celebration along with you at No Limits Lounge & Club. Along with this, DJ Prithvi, DJ Hussain, and DJ Suman will celebrate with you in The Lalit, Ashok. There is numerous other New Year Eve Party Celebration scattered all across Bangalore so that the last night of 2018 is as exciting as the first day of 2019.
Top Venues To Celebrate Your New Year Party In Bangalore 2019
Royal Orchid Hotel
Event Name: Night In Paris 2019
Start Date: 31st December, 2018
Location: Royal Orchid, Old Airport Road, Bangalore
Timings: 6 PM – 1 AM
Performer: To be decided
Offer: Unlimited food and drinks
Price:
Adults – Stag Entry
Children (5 to 12 years) – INR 2,000/- per person
Children (Below 5) – Free
No Limmits Lounge and Club???????

Event Name: NEW YEAR'S EVE 2019
Start Date: 31st December, 2018
Location: Royal Orchid, Old Airport Road, Bangalore
Timings: 7 PM
Performer: DJ Esha, DJ Hemanth, DJ Vcky
Offer: Buffet and unlimited quality drinks
Price: INR 2,999 onwards

New Year Eve Party in Mumbai - 2019
The most populous city in India, the "sapno ki nagri", the city that never sleeps and surely the place where there is the film city. Here, people enjoy their New Year Eve Party Celebration with the zeal that lasts even after the party concludes. If you are planning to travel to Mumbai for the New Year Eve Party then attend any of these and introduce yourself to the year 2019: Route 999 ft. Nucleya at Jio Garden; Abhijeet Sawant, DJ Angel and Jaspinder Narula at Khalapur, DJ Firoz, DJ Rohit and DJ Vaibhav at Navi Mumbai and there are a lot more New Year Eve Party Celebration happening around Mumbai, opt for the best one and enjoy your heart out.

???????New Year Eve Party in Chennai - 2019
The New Year Eve Party in Chennai will warm your bodies up with all the dancing you would do on the irresistible music. This place is filled with New Year Eve Party celebration. You can dance to the rhythm of DJ Joshua at Fly Hour, The Park; show your moves at the 94.3 Radio One Official New Year Party or you could be entertained at The Western Velachery where ABSOLUT. Music and Co. are having their New Year Eve Party Celebration. There's a long list to go by but you can truly enjoy this new year at the place which is convenient for you in every way.
New Year Eve Party in Pune - 2019
Pune is the fashion capital of the east and a hub of software professionals. But who knew that these software professionals know how to welcome a new year? Pune has numerous New Year Eve Party Celebration where the headcounts are increasing on a daily basis. People at Pune have the same enthusiasm to celebrate the new year as the other cities of India do. You can attend any New Year Eve Party Celebration you want at the desired price, you have a lot of options to choose from. There is DJ Alina playing at Marriott Suites (Oak Lounge), a Live Dance Performance of Esha Gupta and Gauhar Khan at Sunny's World. There are various other areas where there will not be celebrities but the fun and the enjoyment will still be remarkable. So decide what you want to wear and plan for your New Year Eve Party Celebration in Pune.
New Year Eve Party in Goa - 2019
Now, this is the most exciting place to be at this time of the year. There is Sunkissed Beach Party happening, DJ Suketu will be there at Planet Hollywood Beach Resort and a Welcome 2018 New Year Eve Party Celebration at Magnum Resort. And I have only named a few of the New Year Eve Party, there are more of these parties that you can attend and introduce yourselves to the new year.
Until we finally adapt to the habit of writing the correct year. We at least need to start it with a bang. Just like a "Good Morning" makes up for a bad day; A New Year makes up for everything not-so-great that happened the previous year.
A Happy New Year to all!