Table of Content
JioMart Coupons, Offers, Promo Code & Deals
Looking to Shop Grocery Online! Your search ends here at JioMart, India Ki Nayi Dukaan. Tired of managing your monthly grocery shopping list? Now jump the queues and skip the hassles of sweating out for grocery at crowded markets, shops & supermarkets. Shop from the largest range of grocery and everyday essentials on JioMart and save big everytime on every purchase with JioMart Coupons. JioMart is your only shopping companion for all your grocery and household needs being delivered straight to your doorstep in no time. No need to step out in the sun, anymore.
JioMart aims to turn your shopping into a rewarding experience. The platform provides the widest range of goods, making your grocery shopping even simpler and convenient. Buy all your grocery items on the go, anytime, anywhere at lowest prices by availing the exciting JioMart Offers & Deals. Find all amazing JioMart Offers and JioMart Coupon Codes only on GoPaisa by Logging in to your GoPaisa Account via website or mobile app and selecting from a series of  best deals, coupons and offers. Apply and redeem the Jio Mart Discount Code during checkout to get great discounts. Activate the best deals by clicking on 'Grab Deal' to unlock surprising cashback. With GoPaisa, the deal is automatically activated, providing a seamless yet rewarding shopping experience. Shop more to save more with GoPaisa on JioMart to fetch greatest savings with most-trending JioMart Deals and latest offers.

| | |
| --- | --- |
| Jio Mart Coupons & Offers | Jio Mart Offer Details |
| KWIK50 | Rs 50 Cashback on Payment via Mobikwik |
| 50% Off | Skin Care Products |
| 25% Off  | Hair Care Products |
| 10% Cashback via Mastercard | Applicable on Saving new Mastercard & Minimum Transaction of Rs 799 |
| FESTIVE  | Rs 75 Mobikwik Supercash on Minimum Transaction of Rs 300  |
| 81% Off | Everyday Essentials |
JioMart - India Ki Nayi Dukaan
Emerging as India's largest online grocery shopping platform, Mukesh Ambani's Reliance JioMart is engaged in the sale and delivery of grocery goods to everyday essentials via its website and mobile app, across several cities. With the successful completion of its pilot test in areas of Navi Mumbai, Thane and Kalyan, JioMart recently forayed into the ecommerce space with the launch of its online marketplace. Rising as a disruptor, JioMart began delivering grocery goods and other household items across multiple cities, pan-India. The platform is the one-stop-shop connecting thousands of retailers with consumers for facilitating sale and purchase of goods at unbeatable prices. By introducing the online grocery shopping platform, Reliance Industries Limited strives to target the O2O business space while building a loyal customer base by offering great discounts and deals on a range of goods across all major categories. Driven by Reliance Retail's Smart and Fresh stores, JioMart Online Shopping Platform ensures fulfilment of all monthly grocery needs. 
Grocery & Everyday Essentials At Your Fingertips 
Jio Mart - Desh Ki Nayi Dukaan is your perfect online shopping destination that sells everything that the consumers would need. Launched as an only grocery-selling platform, JioMart will soon offer electronics, pharmacy products as well as other items. Post analysis of the operational success, JioMart venture by Mukesh Ambani, continues to roll out its services across India. Approaching towards the launch on a bigger scale at the national level, the company has been introducing great offers and discounts to create a strong loyal customer base. With over 50,000 products from top brands, the platform offers the convenience of shopping for anything for your home. Be it fresh fruits and vegetables, rice, pulses, oil, frozen foodstuffs, milk products, packaged food or household cleaning & personal care products, JioMart has it all. Shop with JioMart Now for a one-of-its-kind shopping experience from the comfort of your home or office, 24/7. Gaining popularity as India's most convenient online grocery channel, Reliance JioMart makes your grocery shopping experience surprisingly rewarding.
JioMart Service in India
Currently serving in selected cities, JIoMart Service is expected to be launched soon on a bigger scale. WIth existing operations in areas of Navi Mumbai, Thane and Kalyan, JIoMart will soon be serving more cities including metros like Delhi, Noida, Chennai, Mumbai, Bangaluru. The company has not made an official confirmation on other cities being served but it is expected that soon places like Agra, Ahmedabad, Aligarh, Allahabad, Asansol, Chiwadi, Chandigarh, Faridabad, Indore, Jaipur, Kanpur, Lucknov, Panipat, Vadodara and more, will  witness JioMart Services. 
Online Grocery Shopping on JioMart
JioMart Popular Categories
Staples
Beverages
Personal Care
Home Care
Fruits and Vegetables
Baby Care
Snacks & Branded Foods
Dairy & Bakery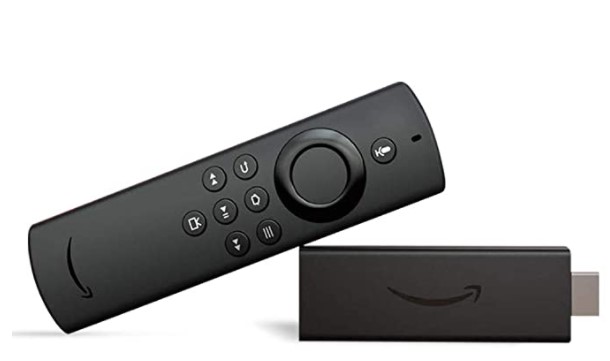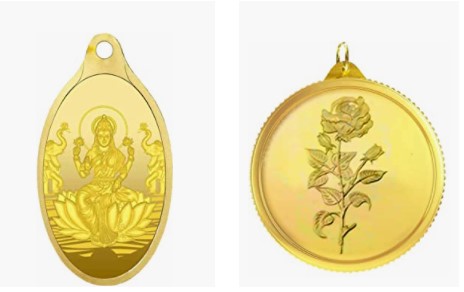 How to Shop Grocery on JioMart?
Offering an extensive range of products from major categories including Staples, Beverages, Personal Care, Home Care, Fruits & Vegetables, Baby Care, Snacks & branded Foods, Dairy & Bakery products, etc., JioMart is truly perceived as the ultimate virtual platform for all your daily grocery and household needs. JioMart grocery store brings to you a seamless online shopping experience complemented by fastest delivery provision. 
Follow the below-mentioned steps for a quick and hassle-free shopping experience at JioMart:
Begin by signing-up or entering your location
Post successful sign-up, browse through categories for grocery items or search for specific items
Add items to your cart
Once you add items to your cart, visit your cart and then click on "Proceed"
Next, enter your details like name, mobile number, email ID, etc.
Choose a convenient delivery time
Select a payment option (credit card, debit card, wallet or cash on delivery)
Enter JioMart Coupon Code (if any) to avail the discount 
Review and finalize your order to checkout
The order will be delivered at your doorstep at the preferred or available time slot
When grocery shopping and saving is that easy, there's no reason not to give yourself a break. Try GoPaisa and JioMart Discount Coupons today!
JioMart Order-Splitting
The delivery of an order to a particular location depends upon several factors like availability of the preferred product, courier service and logistics partner limitations, etc. In such scenario the items from a particular order may be delivered separately at different points of time through a number of courier partners. JioMart website and mobile app provides accurate status tracking of all items from one or more orders. 
JioMart Delivery Locations in India
JioMart currently serves selected pin codes/ areas across cities nationally. The customers are required to check the delivery serviceability by entering the pin code of an area/ locality by entering the same on the website or mobile app or getting in touch with the JioMart Customer Care team via helpline number 1800 890 1222. 
JioMart Discounts
Reliance offers JioMart Discounts from time to time under various campaigns and promotions which are published and endorsed on official website and app. Customer can avail such discounts and deals by shopping during such promotions and campaigns. Certain benefits of such promotions including cashback in customers' store credit wallet shall have limited validity defined by Reliance for maximum up to 6 months from the date of transaction. The disputes regarding the non receipt of promotional benefits are required to be notified to Reliance within 60 days of expiry of offer/ promotion.
JioMart Delivery/ Shipping Policy
JioMart makes every effort to get orders delivered as per preferred/ available time slot. JioMart charges a nominal delivery fee of Rs. 25 for every order during the initial state. However, Reliance may run certain promotions/ offers or define minimum order value for each transaction to waive the delivery charges.
Refer to the below pointers for detailed information on JioMart Delivery/ Shipping:
The products ordered shall be available for delivery as per available delivery slot during the delivery hours. In case of failure to take delivery on the agreed slot the order and delivery thereof are treated as cancelled. At the time of taking delivery of the products, customers shall quote the PIN No. at the Delivery Point. 
The person at the Delivery Point authorized to deliver the product may decline to deliver the product if he finds any inconsistency as regards Order No. / PIN No or any other detail of the order.
Subject to availability of the ordered product at the Delivery Point on the delivery day, Reliance shall deliver the product as per schedule, failing which Reliance shall inform the customer about the revised schedule for delivery of the Product(s). You may ask for cancellation/ modification of Order in view of this. 
It is the customer's responsibility to count and check all the products while accepting the Products as per your Order. No dispute will be entertained by Reliance post acceptance of products at the Delivery Point.
Customer shall accept the product if products delivered are in accordance with the order, minor weight variation due to moisture loss of Fruits and Vegetables
Customers are advised to check and confirm the Products at the time of delivery itself. Complaints without proper reasoning or delay in reporting or notification to Reliance are not entertained, whatsoever.
JioMart Shipping Charges
JioMart levies a nominal delivery charge of Rs 25 for each order delivery. The waiving of delivery charges is applicable as per ongoing promotion/ offers, if any, at the time of ordering Products or ordering in accordance with the defined minimum transaction value for each order. 
JioMart Order Tracking
For orders being dispatched from JioMart facilities or delivery points, email or SMS confirmation is sent to the customer at the registered email ID and registered mobile number in the fields boxes of Checkout page. Customers can track all orders online with the help of Order Tracking number/ ID mentioned in the order confirmation email and SMS sent by JioMart. Customers can also log in to the JioMart Account via website and app and access the order status tracking feature (Track my Order) for status of Order(s).  
JioMart Return & Refund Policy
JioMart provides an unconditional "no questions asked return and refund policy" which entitles all customers to return the product at the time of delivery if they are not satisfied with the quality, freshness or physical condition of the product. The refunds are initiated and credited between 3-15 business days depending upon the actual mode of payment used for making the payment
Products once sold and delivered are only eligible for return on the basis of the product assessment. If not damaged, use, or tampering is found, the customers are entitled to replacement/ return of the product(s) as per below mentioned criteria: 
| | |
| --- | --- |
| Product Category | Reason for Return: Damaged / Faulty / Broken/ Leaking |
| Bread / Fruits & Vegetable / Eggs | Within 1 day of delivery |
| Dairy Products | Within 1 day of delivery |
| Non Food | Within 3 days of delivery |
| Packaged Food | Within 3 days of delivery |
JioMart adheres to the policy of providing finest quality products to all customers for all orders placed at all times. In case of non-satisfaction of customers with the quality of products received the refunds are credited to the actual mode of payment such as Credit Card, Debit Card, Net Banking, etc., within the stipulated time. For customers opting for a JioMart credit to store credit account, the refund in the account can be utilized for making payment for any future order(s). No cash refunds are made by JioMart.  
For prepaid orders, if any part of it remains short delivered due to some reason, corresponding value is refunded to the actual mode of payment used at the time of purchase. 
At times banks or financial institutions takes longer to process the refund requests and JioMart makes best attempts to ensure fastest credit possible. However, if the refund does not get credited within the expected timeframe, customers can contact JioMart Customer Care for resolution of the issue.
JioMart Exchange Policy
Products featured across all categories on JioMart Website and app can be replaced or returned depending upon the following factors: 
Products with no defect, breakage, leakage, fault or non-satisfactory quality are not eligible for replacement or return. 
All products required to be returned/ replaced needs to be in actual and original condition as provided at the time of delivery. 
Products with deliberate damage, mishandling, tampering, missing tags and labels cannot be returned/ replaced under any circumstances. 
Products required to be replaced/ returned needs to be in original packaging with all accessories, supplements and freebies. 
In case of tampering with labels and tags, no return/ replacement request can be entertained
The original packaging of the product(s)/ items is required without breakage of product seals. 
Original invoice is required for verification
Any product(s) included in the order are required to be provided back 
Products with accessories, bundles and combos must be available along with the actual product(s) required to be returned/ replaced 
Products associated with the actual product(s) in any manner also needs be provided back
JioMart Products Return/ Replacement Validity Period
According to JioMart Return Return/ Replacement Policy, any product(s) bought can be replaced or returned within 1 (One) to 3 (Three) days from the date of delivery/ order placement in accordance with the factors listed herein above. In case of failure to compliance with any of the above mentioned factors, no returns/ replacements requests are entertained by JioMart. 
JioMart Cancellation Policy
Customers can cancel orders fully or partially anytime up to the cut-off time of the slot for which orders have been placed by calling JioMart Customer Care. In such scenarios, JioMart initiates refunds of payments made by customers for the order as per JioMart Refund Policy.
For cancellation or modification of order, customers are required to contact at 1800 890 1222 or write to JioMart at [email protected] or [email protected]. 
Below are the defined terms and conditions for cancellation and modification: 
Cancellations or modifications to order(s) are not permitted by JioMart once the product(s) within a particular order is dispatched/ shipped from the JioMart delivery facility, hub or store. 
Upon receiving cancellation notification and incase of non-processing of order, JioMart cancels the order and initiates refunds of the entire amount paid to the actual mode of payment used by the customer for making the payment. 
The provision of cancellation/ modification are strictly permitted within a defined time period prior to the release/ dispatch shipping from JioMart partner stores or facilities.
All returns/ replacements/ cancellations of products are subject to Brand/ Manufacturer's warranty, terms and conditions. 
How to Register on JioMart?
If you're new to JioMart. you can register by clicking on the "Sign In/ Sign up" button located at the top right corner on the JioMart website. To register on JioMart, you need to provide the required information such as name, mobile number, Email Id, etc. Once you fill every detail, JioMart will send OTP to verify your mobile number. After successful OTP validation, you can start shopping on the platform.
JioMart Payment Options
JioMart like every other shopping platform provides a number of easy modes of payments. These include payment by debit and credit card, net banking and cash on delivery.
With multiple payment options for both online and offline, Reliance reserves its right to add or delete any mode of payment without any prior notice.
Offline Payment Mode:
Cash on Delivery (COD) - Buyer needs to make payment in cash to the delivery person at the time of receipt of delivery of the Products at its delivery location. For COD Payment option, maximum order value is Rs 20,000/- However Reliance can change this limit without further notice.
Food Coupons on Delivery - Food Coupons shall be accepted at the sole discretion of Reliance against value of Ready to Eat / certain category of food items on the invoice at the time of Delivery of Products at the delivery location. Items permissible for purchase through food coupons shall change without prior notice and customers shall have the option to cancel the item/ order or shall pay in cash or via card.
Card on Delivery: A mobile EDC machine may be made available at your door-step to facilitate payment via Credit/ Debit Card. However due to prevailing network conditions in your area or any technical glitch in the equipment or due to any other reason if the EDC terminal is not able to collect the payment, customers shall make payment in cash.
In scenarios where payment is attempted but remains unsuccessful and a charge slip does not get generated successfully, customers shall make the payment in cash for that particular order. In certain cases though you may receive a payment confirmation SMS from your bank, the amount generally gets reversed in the same account. You may raise the incident with the JioMart Customer Care team on the back of the card to reverse the amount in case of unreasonable delay, Reliance will not be responsible for such failed attempts due to any network or technical glitch. JioMart on its part, upon request of the customer, after due verification with our back end team may provide a written confirmation of the non-receipt of payment for you to take up the issue with the card issuing bank.
Online Payment Mode:
The online payment modes comprises all credit cards and debit cards issued by most of the banks. The mode also includes Net Banking and Wallet Payment
Acceptance:
JioMart accepts payments made by most of the major credit/ debit cards issued in India by banks or credible financial institutions. Acceptance of card payment is at the sole discretion of Reliance and customers may be asked to submit/ share a copy of official photo identity proof as well. However Reliance reserves its right to deny acceptance of card payment without any prior notice. JIoMart doesn't accept internationally issued credit/ debit cards and certain cards issued by a number of banks in India.
Customers can place the order with JioMart either on official Website and App or through phone and choose any of our payment modes made available to you. In case of payment to be made offline, Buyer needs to pay the invoice amount in cash/ coupon/ card at the time of delivery of the Product at their doorstep or preferred location.
Orders will be processed for shipment/ delivery upon selection of your preferred delivery location, date and time and confirmation by JioMart. Reliance may change maximum order value of COD and items/ locations available for COD without prior intimation or notification. 
Use of Credit Card:
Credit cards not enabled for online/ ecommerce transactions will not be processed for payment. Please check with your credit card issuing Bank or authority on the status or to activate online transaction capabilities for the credit card.
Use of Debit Card:
Debit cards not enabled for online/ ecommerce transactions will not be processed for payment. Please check with your debit card issuing Bank or authority on the status or to activate the online transaction capabilities for the debit card.
Double Your Savings With GoPaisa, India's BIggest Coupons & Cashback Site
Do not forget to avail the best pre-launch JioMart offers and deals available for customers. Customers can sign-up for JioMart now and save up to Rs 3000 or more during several ongoing promotions and discounts. With a series of lucrative JioMart offers on GoPaisa, customers can save thousands on grocery and shopping of everyday essentials online. Not just save money but also the time and effort. If you are looking for more offers on online shopping, check out the best coupons and deals on mobiles, electronics, fashion, food, travel, lifestyle, medicines, bill payments, etc only on GoPaisa. To make shopping fun for you, Gopaisa brings to you all latest coupons, offers and deals that helps save big on every purchase. 
How To Earn GoPaisa Cashback on JioMart?
Follow the below mentioned steps to avail GoPaisa cashback on your online shopping from JioMart:
Visit GoPaisa and log in (if you are an existing user), if you are a new user sign up on the website for free and start earning rewards on all your purchases thereafter
Once logged in, click on the search bar and type JioMart
Select JioMart in the drop down
Browse through the lucrative offers listed on the JioMart store page and choose one as per preference
Click on the 'Grab Deal' button to activate the deal or copy a JioMart Coupon Code for activation of a coupon
Upon redirection, shop on the JioMart website or mobile app and make payments as usual. Do not forget to paste the copied coupon code for successfully redeeming the offer
With placement of order, the cashback will be traced/ tracked automatically and will reflect in your GoPaisa account
Save More on JioMart Orders with GoPaisa
Find the latest and updated JioMart Coupons and JioMart Offers only on Gopaisa website and App. Redeem JioMart Coupons from GoPaisa to save thousands on your grocery orders. GoPaisa offers a series of great deals and discounts to make your shopping experience more exciting and rewarding. Avail new signup JioMart offers and deals for existing JIoMart Customers. Get the highest Cashback through exclusive GoPaisa Coupon Codes for all purchases from JioMart. To compliment purchases with amazing discounts, keep visiting the GoPaisa JioMart store page and earn Cashback equivalent to the value of each penny. 
Wait no more, Shop & Save with just a few clicks via GoPaisa Now! 
JioMart Customer Care
For any concerns, queries or assistance regarding placement of order, cancellations, modifications, refund, return or replacement, customers can get in touch with the JioMart Customer Support team anytime between 8:00 am to 8:00 pm on all days including weekends. 
JioMart Customer Care Number 1800 890 1222
JioMart WhatsApp 7000370003
JioMart Tel No 022 61 220 220
JioMart Email [email protected]
JioMart FAQ
How do I get a discount on JioMart?
JioMart Mobikwik Offer can be availed by applying the JioMart Discount Code KWIK50 to get Rs 50 Cashback on payments via Mobikwik Wallet. The maximum supercash of Rs 50 can be earned on a minimum transaction value of Rs 499.
How do I sign up for JioMart?
Customers can register on JioMart site as well as on the app by following below mentioned steps:
Go to jiomart.com
Scroll down and fill all the required details
Enter the mobile number to register and receive the OTP for validation
A confirmation message is sent on the mobile number and email
Start shopping and save up to Rs 3000 or more on total invoice value
How long does JioMart take to deliver?
JioMart takes 3-5 working days to deliver orders depending upon the availability of service at the preferred location or area. A large majority of JioMart orders are delivered by partner courier service providers within 3-5 working days. If the estimated delivery date falls on a Sunday, or a public/ local holiday, the order will be delivered on the next working day.
How do I download the JioMart App?
The JioMart App can be downloaded by following the simple steps given below:
Visit the Google Play Store or the Apple App Store on your Android phone or iPhone, respectively
Type JioMart in the search box
Select the app when it appears and tap 'Install' for installation and access
What is the minimum order value for JioMart?
Initially, JioMart required a minimum order value of Rs 750 for free delivery. Existing players like Alibaba-backed Bigbasket, Amazon India or Flipkart typically facilitates free delivery on order value of Rs 600 or more.
Is JioMart delivery free?
JioMart has started free home delivery for all orders without any minimum order value, however in certain cases a nominal delivery charge is levied depending upon various factors like location, availability, etc.
Does JioMart have an app?
Yes, JioMart App is available for download and installation via Google play store and Apple App Store. JioMart product offerings can be accessed both on an Android phone and iPhone. The JioMart was launched for providing convenience and ease of shopping Grocery items online.