The Zomato Gold invite code now changed to the Zomato Pro invite code, is one of the best ways to get a free extension to your Zomato membership. Starting from September 2020, the Zomato Gold benefits you with exclusive discounts on food orders as well as gives you the facility of free delivery of food orders. Existing Zomato gold users can simply upgrade to these benefits for free through Zomato App.
| | |
| --- | --- |
| Zomato Gold Food Delivery Offers | Zomato Gold Food Delivery Code |
| Buy 1 Get Free on Food Delivery | Use Promo Code - SURB2783 to Subscribe |
| Maximum Discount of Rs.300 | Valid One Redemption per Day |
Zomato Gold Membership Coupon Code
Get Rs.990 OFF on a Zomato Gold subscription by using the Zomato Gold invite code SURB2783 with 1 year paid Zomato Gold Membership Exclusive Offers. Zomato Gold 1 Year Full Membership at Rs.1800 which Unlock Gold privileges on all days of the week or you can also Zomato Gold 1 Year Membership Week Day only @ Rs.500 which Unlock Gold privileges on Mondays to Thursdays. You get Zomato Gold membership benefits on food delivery also. You can avail Buy 1 Get 1 Free on food delivery. Even the existing Zomato Gold users can simply upgrade to these benefits for free through Zomato App.
Note: Zomato Money is added to the Zomato account after a membership for 1 year is purchased. You can even use the Zomato Gold membership coupon code to get an extra Rs.300 Zomato Money. Moreover, avail amazing Zomato Gold membership offers such as 1+1 on Food OR 2+2 on Drinks from your favourite restaurants.
Zomato Gold Membership Plan & Offers Today: Rs.990 OFF on 1 year
| | |
| --- | --- |
| Zomato Gold Membership Plans | Zomato Gold Membership Offer Price |
| Zomato Gold Full Membership for 1 Year | Rs 2000 - Rs.1800 |
| Zomato Gold Full Membership for 6 Months | Rs 1500 - Rs.1200 |
Old Zomato Gold Plans & Prices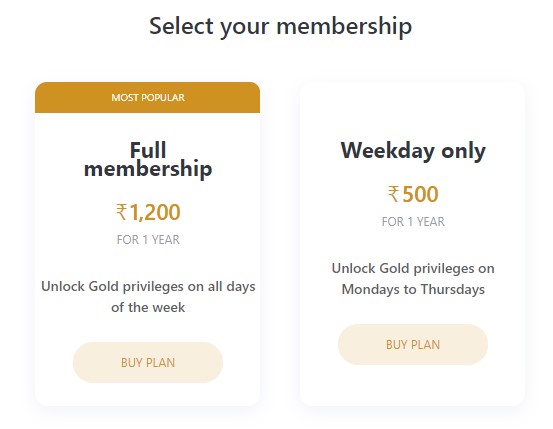 Zomato Gold First Order Offers Coupon Code
Use code FIRST50 to get 50% OFF (up to Rs150) on your first order. T&Cs apply.
Zomato Gold Flash Sale - Zomato Gold Membership @ Rs. 360 (2 years @ Rs, 600)
Gear up, folks! Zomato Gold flash sale goes live on 29th Dec 2018 at 8 am - get upto 70% OFF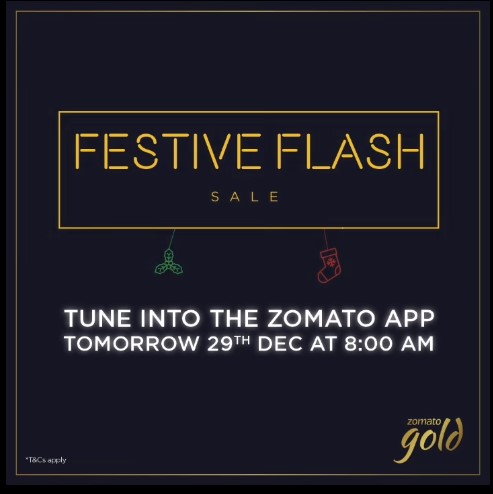 What is Zomato Gold Membership Offer?
Looking for a promo code for Zomato Gold? If yes, then there is no need to look further. Here, you will get Zomato gold membership promo code that you can use before taking the subscription. Zomato Gold is a subscription-based service that allows users to gain varied advantages.
With the Zomato Gold membership offer, users get benefits like the 1+1 dish offer where on ordering one dish, the user would get another one completely free. Also, there are 2+2 drinks benefits, where on ordering 2 drinks, users can order the other 2 for free. However, the users take the benefits only when they visit restaurants covered under Zomato Gold. Moreover, the offer is not applicable to online ordering. So, quickly utilize Zomato Gold referral code 2018 and take the subscription now. Additionally, you can opt for different Zomato Gold subscription plans.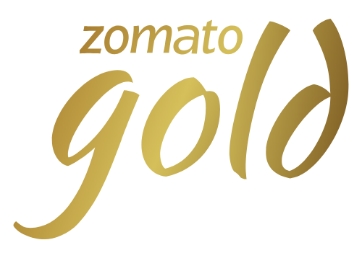 Zomato Gold Membership Offers Terms and Conditions
Using the Zomato Gold membership offer, users can take advantage of 1 complimentary dish or 2 complimentary drinks on their order.
Zomato Gold can be used for only one time at each Zomato partner restaurant in a single day.
However, users are allowed to visit each restaurant n number of times during the offer period.
To avail of Zomato Gold, it is necessary for 2 people at the table.
Zomato Gold facility is not available for takeaway and deliveries.
Zomato Gold cannot be clubbed together with any other offer running on the platform.
The Complimentary drink and dish will be the same as the first order.
Gold membership discounts are only available on the first purchase only.
Non-alcoholic beverages are not included in Zomato Gold facilities.
Special occasions such as Valentine's Day, Christmas Eve, Christmas Day, and more are not included under Zomato Gold benefits.
Zomato Gold Invite Code for Gold Membership
Zomato Gold Member Can Refer And Earn Rs.100 Per Referral + 20% Off

Use the Code - SURB2783
Zomato Gold Membership Bank Offers
Zomato Gold ICICI Bank Offers
Get an instant discount of 10% on the purchase of a new Zomato Gold subscription.
Use your ICICI Bank Credit or Debit Card to buy the Zomato Gold Subscription by or before Nov 9th, 2019.
Zomato Gold Citi Card Offers
Apply for a Citi Credit Card and Spend Rs. 3000 in the first 30 days on your new Citibank Credit Card and get Zomato Gold Annual Membership
*Terms and Conditions Apply
To be eligible for this Offer, the participant has to be of 23 years of age or above and from one of the following locations – Delhi, Noida, Gurugram, Mumbai, Bengaluru, Pune, Hyderabad, Kolkata, Ahmedabad, Secunderabad, Chennai, Jaipur, Chandigarh, Coimbatore and Vadodara. An individual participant in this offer can be eligible for the reward only once.
Once the customer is issued a Citibank Credit Card through this campaign, he/ she will get Zomato Gold Annual Membership if he/ she spends INR 3000 within the first 30 days of issuance of the credit card.
The Zomato Gold membership would be sent within 60-90 days from the date of fulfilment of spending criteria on a best-effort basis.
This is a limited-period offer valid on online applications through the campaign communication
This Offer cannot be combined with any other offers and cannot be assigned/ transferred to any other person/ customer/email address.
The offer is applicable only on Citibank credit cards issued in India through this campaign.
Zomato Gold Invite Code - Here's the Best Zomato Gold Membership Coupon Code
If you are hungry and not in the mood to cook, then simply order food online via Zomato. Besides giving facilities like hot and fresh on-time home delivery, Zomato offers you a Zomato Gold subscription that allows you to save more on your online food ordering. In case, you do not have a gold membership, then you can make use of the Zomato Gold membership coupon code to subscribe. After that, you can start ordering food online from Zomato with a single click on your smartphone.
There are two kinds of offers running on the Zomato Gold membership
1+1 Dish - With this offer, you can order any two dishes from the Zomato menu and the one with the lower price would be completely free.
2+2 Dish - If you buy any 2 drinks on Zomato, you will get another two absolutely free. The same offer is applicable when you buy only one drink; you will get another one for free.
Terms & Conditions:
In this deal, you will get 20% Up to Rs100 when you pay using Paytm.
Valid at Zomato Website/App.
The maximum Cashback per transaction is up to Rs.99.
No minimum transaction is required to avail of the Cashback.
Offer valid once per user during the offer period.
Apply ZOMATONEW at the time of checkout to avail of the Cashback.
Cashback will be cancelled in case of a full refund or cancellation of the order.
How Does Zomato Gold Work?
If you have a Zomato Gold membership offer, you can visit any Gold-partnered restaurant to take advantage of exclusive Gold offers. Zomato is running a 2+2 offer on drinks under which you can buy two drinks and get the other two drinks completely free of cost. Similarly, Zomato offers 1+1 scheme on food where you buy two dishes but pay for only one with the highest price. To use Zomato Gold, follow the mentioned steps:
Install the Zomato app and subscribe to Zomato Gold.
To unlock the Zomato Gold, visit any Gold-partnered restaurant.
It is necessary for the Gold member to be present physically while placing an order to redeem Gold benefits. The reason is, the restaurant may ask you for identity proof.
Place your order and enjoy your meals.
Furthermore, there are certain things that you keep in mind. They are as follows:
Zomato Gold is not applicable to Thalis, Buffets, and some other combinations.
Zomato Gold can be used for a complimentary dish but not during Happy Hours.
There is no takeaway facility.
The membership benefits stand void on special holidays.
Zomato may increase/decrease/change its partners over a period of time.
How Do You Become a Zomato Gold Member?
Zomato Gold is a subscription-based exclusive service offered by Zomato. To become a Gold member, you must have an active Zomato account. From the home page of the Zomato app, you can purchase a membership plan for either 3 months, 6 months, 12 months, or 24 months. Also, you can unlock your Gold benefits on any Zomato-partnered website and place your order.
Is Gourmet Passport by Dineout Better than Zomato Gold?
Let's first take a look at the advantages of Gourmet Passport by Dineout and Zomato Gold.
Advantages of Gourmet Passport by Dineout
There is no restriction on the number of coupons that you can use in the same bill. Gourmet Passport by Dineout allows you to redeem more than one (maximum of three) Zomato Gold coupons on your single order. So, it is beneficial when the number of diners is more and only one gourmet account.
You can use your Dineout credits to buy a Gourmet Passport for a limited period of time.
Gourmet Passport can be used on buffets in selected cities.
Advantages of Zomato Gold
In most of the Gold partnered restaurants, 1+1 Zomato Gold offer is valid on the full food menu.
There are more Zomato Gold partners in comparison to the Gourmet Passport partners in most of the cities. Thus, you get more restaurant choices with Zomato Gold.
If two members of a group have a Gold subscription, then Gold offers can be clubbed together.
Zomato Gold is accessible across India while the Gourmet Passport facility is available at selected cities only.
With Zomato Gold, you can enjoy Gold benefits n number of times, provided you redeem the offers on different days.
From the given list, one can easily guess which one is better.
Where Do I Put in a Coupon Code in the Zomato App?
If you have a Zomato coupon code, you can use it before making your payment for Zomato offers. Follow the given stepwise instructions:
First of all, select your dishes on the Zomato app and add them to the cart.
When you are done, proceed to the payment section. Here you will see a "Have a Promo code?" tab, click on it.
Enter the Zomato coupon code and make your payment.
In case, you are a new user, you can even grab up to 50% discount on your next five orders.
What Does Zomato Connoisseur Mean?
The highest title or achievement that a customer can acquire on Zomato is known as Zomato connoisseur. Zomato started an achievement system where reviewers could fetch points on writing a review or uploading a picture. Customers have to accumulate these points to level up their titles on Zomato.
The levels are mentioned below:
| | |
| --- | --- |
| Zomato Gold Levels | Zomato Gold Titles Achieved |
| Levels 1-3 | Foodie |
| Levels 4–7 | Big Foodie |
| Levels 8–11 | Super Foodie |
| Above level 11 | Connoisseur |
More About Zomato Gold Membership
Zomato Gold Premium Subscription Comes to India. The programme is available in Delhi NCR, Mumbai, and Bengaluru. Subscribers can access the programme directly from the Zomato app or through its official site. The paid subscription for the Gold programme is available at Rs. 599 for three months and Rs. 1,499 for a year. Early members can opt for an early bird offer by paying Rs. 299 for the three-month plan or Rs. 999 for the annual one. Users can purchase a Zomato Gold plan by going to the Dining Out/Drinks & Nightlife tab from the Zomato app or by visiting the Zomato site. Benefits available through the premium service can be availed at a Gold partner restaurant by searching its name on the Zomato app and tapping the unlock Gold visit option.
Is a Zomato Gold Membership in India a Good Deal?
Zomato gold membership is one of the most worth-it deals. If you live in a city where Zomato gold restaurants are present, it is a no-brainer to take the deal. You can practically save more money in 1 day than how much Zomato Gold yearly membership costs.
Become a Zomato Gold Member & Get a Complimentary Dish Every Time You Eat Out
Zomato Gold Membership has made dining out a lot more affordable and offers the best deals every day. In short, the Zomato Gold membership coupon code gives you an assured additional discount on purchasing the gold membership of Zomato.
| | |
| --- | --- |
| Zomato | Zomato Gold Offers |
| Food | 1+1 on Food |
| Drinks | 2+2 on Drink |
"1+1 on food" simply means if you order 2 food items with Zomato Gold Membership, you have to pay for only 1 with the higher price.
"2+2 on Drinks" is only valid for alcohol
How to Buy and Use Zomato Gold and get 1 month free?
Zomato Gold Invite Code & Referral Code
Last year around November, Zomato Gold was established in India and in a short span of 6 months, this product adoption is way too good. This great response was the result of the great offers that Zomato Gold membership delivers to its customers. Today, Zomato Gold might be India's fastest-growing paid subscription program with over 200,000 members in 5 Indian cities. Zomato Gold members never face issues with service quality and availability of tables at Zomato Restaurant partners. Users had to wait for a specific time every month to avail this membership, as this offer is active at regular intervals but for only a few hours every month. With Zomato Gold Membership, the member can visit only a restaurant once a day.
On 27th April, The sale for Zomato Gold was open for the last time. For final sale, it was termed as Zomato Gold Rush. Once the gates shut, those who manage to get in will be enjoying the privileges of their memberships. Those who don't might only get to read about how the Zomato Gold members are enjoying themselves silly and will be left craving for an invite. After 27th April, it is available by Zomato Gold Invite Code only. Zomato Gold soon going to be available for Chandigarh, Jaipur, Ahmedabad, Kolkata and Chennai.
How to User Zomato Gold Membership Offer?
When you arrive at a partner restaurant, open its page on the Zomato app. Unlock your Zomato Gold visit and show your phone to the staff before placing the order. Place your order and enjoy the Zomato Gold membership offer
What is Zomato Gold Offer on HDFC Bank?
If you have HDFC bank credit or debit card then you can avail additional discount on your orders at Zomato partnered restaurants. Zomato Gold offers 25% extra discount on purchases to its members. For this, you have to make payment via HDFC credit or debit card. However, this offer is available only on 3 month or 12 months plans. Not just this, on weekends, Zomato Gold offers an additional 5% cash back across domestic restaurants covered by Zomato. No Zomato Gold coupon code on an HDFC card is required to avail the offer. Therefore, to take advantage, just make use of your HDFC Bank debit card.
How Do I Get a Discount on the Zomato Gold Offer?
Zomato Gold membership is available in more than 13 cities in India. However, not everyone is aware of the fact that Zomato Gold membership prices are different in different cities. Since membership is accessible all across India, you can sign up at Zomato Gold at less price by changing your location.
If you want to earn a discount on Zomato Gold and have a reference, make the following changes:
First of all, set Indore or Nagpur as your location as the cheapest prices are available at these two locations.
Select Buy Gold Membership on the homepage of your Zomato app.
Enter a referral code of your friend to get a flat discount of 20% on your one or two years subscription.
Is a Zomato Gold Membership in India a Good Deal?
All the food lovers must have a Zomato Gold membership to save a few bucks. There are four different Zomato Gold plans to choose from, either you can opt for 3 months, 6 months, 12 months, or 24 months membership. With Zomato Gold membership, you will get offers on drinks and food at Gold partnered restaurants. For instance, there is a 2+2 drinks offer where you would get two drinks completely free of cost when you purchase two drinks from the menu. Taking another example of 1+1 food offer where you can save money on your starters. When you order two starters worth Rs. 150, you pay for only one. So, if you frequently visit restaurants to have lunch or dinner, you can save a lot of money using your Gold membership on Zomato.
How Do I Get Free Meals on Zomato?
Zomato doesn't offer meals for free but at discount prices by using Zomato gold invite codes. A Zomato gold invite code is generated when you place your first order on Zomato. You can send your Zomato gold referral code to your friends to earn discounts on your Zomato orders. Whenever your friends use your referral code, Zomato will add Rs. 75 as Zomato credits to your wallet. You can use this amount to place your next orders on Zomato.
Is the NEW50 Coupon on Zomato India Applicable on Payments Made by Cash?
No, it is not possible to pay via cash when you want to use any Zomato coupon code for food orders. To use a Zomato Gold coupon code, you have to place an order through the Zomato website or app.
What are the Advantages of Being a Connoisseur on Zomato? Any Privileges Vouchers or Discounts?
To achieve foodie levels on Zomato, you have to write reviews & add photos and accumulate points. On becoming a connoisseur, Zomato gives you plenty of benefits, given as follows:
You receive invitations for food-tasting events. You can try out different cuisines at numerous restaurants for free.
Zomato gives you goodies like mugs and stationaries when you become a connoisseur.
You will receive food vouchers from Zomato along with special discounts on your orders.
What If Multiple People Use the Same Zomato Gold Membership Simultaneously? Is It Okay to Do That?
No, it is not allowed to use the same Zomato Gold membership simultaneously whether you are at the same or different restaurants. Additionally, in many restaurant chains, you are asked to present your ID proof that matches with the details mentioned on the Zomato Gold account.
Zomato Gold Search Terms
| | | |
| --- | --- | --- |
| Zomato Gold Promo Code | Zomato Gold Membership Coupon Code | Zomato Gold Membership Discount Code |
| Promo Code For Zomato Gold | Promo Code Zomato Gold | Zomato Gold Offer |
| Zomato Gold Coupon | Zomato Gold Code | Zomato Gold Membership Discount Coupon |
| Zomato Gold Membership Promo Code | Zomato Gold Promo | Zomato Gold Promo Code India |
| Zomato Gold Coupon Code | Zomato Gold Promo Code | Promo Code For Zomato Gold Membership Renewal |
| Zomato Gold Offer Code | Zomato Gold Renew Promo Code | Zomato Gold Promocode |
| Zomato Gold Renewal Promo Code | Zomato Gold Coupons | Zomato Gold Coupon Codes |
| Zomato Gold Membership Code | Zomato Gold Membership Renewal Promo Code | Zomato Membership Promo Code |
| Zomato Gold Discount Code | Promo Code For Zomato Gold Renewal | Promo Codes For Zomato Gold |
| Zomato Gold Membership Extension Code | Zomato Gold Extension Code | Zomato Gold Extension Promo Code |
| Promo Code For Zomato Gold Membership | Zomato Membership Extension Code | Zomato Gold Renewal Offer |
| Zomato Gold Membership Offer | Zomato Gold Membership Offers | Zomato Gold Discount Coupon |
| Zomato Gold Referral Code | Coupon Code For Zomato Gold | Zomato Gold Renewal Promo Code |
| Zomato Gold Membership Coupon | Zomato Gold Promo Code Free | Zomato Promo Code For Gold Membership |
| Zomato Promo Code For Gold | Zomato Gold Discount | Promocode For Zomato Gold |